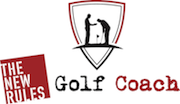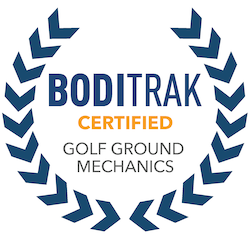 Terri Boehm Golf is located at:
Missouri Bluffs Golf Club
18 Research Park Circle
St. Charles, MO 63304
Call or email Terri
314-210-8554

---
---
2019 Junior Programs
Junior Summer Golf Camps
Campers are encouraged to attend Level 1 camp before attending Level 2 camp. Clubs are available for those campers that do not have equipment.
To join the LPGA-USGA Girls Golf, girls must first register at www.GirlsGolf.org. Registration at the national level is free. Girls will receive a Girls-Golf branded gift when they participate in an event. Once your girl is registered then click the link or contact Terri Boehm at 314-210-8554 or Terri@terriboehmgolf.com to register for a program.
Junior Golf Clinics and Programs
The Terri Boehm Golf Junior Programs are designed to provide boys and girls with a fun and safe learning environment. The focus is to teach children the fundamentals of golf by integrating other sporting activities into the lessons. Whether your child is just starting golf or considering playing at a competitive level, Terri will provide them with the tools they need to fulfill their golfing dreams.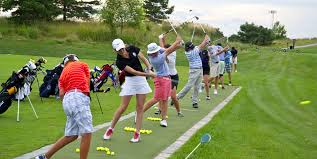 Summer Junior Golf Camps: The summer golf camps are four days of fun golf for boys and girls between the ages of 7-14 at beginner or intermediate level. The Level 1 Camp is for beginner golfers that have had little to none formal golf instruction. Children will learn the FUNdamentals of putting, chipping, pitching, full swing, in addition to the rules and etiquette of golf. The Level 2 Camp is for the experienced golfer looking to improve his or her skills by focusing on drills and building a repeatable swing. This camp is not for the older beginner. Every effort will be made to get some on-course time as space allows. There will be plenty of challenging games and competitions to keep the students interested. Clubs are available for those golfers that do not have equipment yet. Each camp requires a minimum or 4 students and a maximum of 10 students.
Cost: $100/
session

Daytime
Camps
Evening Camps
June 3-6 June 10-13
July 8-11 Level 1 camp:
Level 1 camp: 6:00-7:30 pm
9:00-10:30 am
July 22-25
Level 2 camp:
6:00-7:30 pm

Click HERE to register for Summer Jr. Golf Camps
Click HERE to register online
​​​​​​
Drive, Chip and Putt Training: Consists of multiply one-hour clinics that focus on one of the three shots required for the competition. All three shots will be covered on multiply days so boys and girls, ages 7-15, can attend several clinics to further refine their skills. Included in each session is a mock challenge so that golfers can experience the competition. Each one-hour clinic is $30.00 or $25.00 when you register for 3 or more one-hour clinics. The schedule is below
:
Drive
Chip
Putt
April 22 April 23 April 25
6-7 pm 6-7 pm 6-7 pm
May 9 May 6 May 7
6-7 pm 6-7 pm 6-7 pm
May 21 May 23 May 20
6-7 pm 6-7 pm 6-7 pm
Clinics will be on Monday, Tuesday and Thursday for 3 sessions please note date and time.
*Additional dates may be added during the season.
Click HERE to register for Drive,Chip and Putt Training
Click HERE to register online
Build
Your Own Golf Camp:
Is your child and their friends interested in attending a golf camp this summer but you cannot find a camp to accommodate your schedule and their friend's schedule. How about building your own golf camp that will allow you the flexibility to pick the dates and times that will meet your schedule. If you have a group of 3 or more golfers that would like to get together and learn golf, you have the option of building your own golf camp. This is a great program for children new to golf that would like to learn the game with their friends in a fun and friendly environment. However, if you have an experienced golfer than the camp can be designed to challenge your child and their friends. The program consists of 5 one-hour lessons that cover the fundamentals of golf: putting, chipping, pitching, irons and woods.
Click HERE for pricing and registration for BUILD YOUR OWN GOLF CAMP
LPGA-USGA Girls Golf

:

Girls from the ages of 7-17 are eligible to participate in the program. The Missouri Bluffs LPGA-USGA Girls Golf location is the only site in the St. Charles area. For the 2019 season there will be multiply programs offered to provide instruction to girls with a variety of skill levels. Below is a description, schedule and cost of the programs being offered in 2019. In addition members of the girls golf program can attend any of the Terri Boehm Golf co-ed Junior Programs that are offered.
Girls Golf Clinics($25.00/clinic or $20/clinic when registering for 5 or more): This program is for girls new or less experienced at golf and are looking for a fun way to learn golf fundamentals in a relaxed atmosphere.
Monday Nights: Short Game
April 22, 29 & May 6, 20
June 10,24 & July 15,22
5:00-6:00 pm
Thursday Nights: Full Swing
April 25 & May 2,9,23
June 13,27 & July 18,25
5:00-6:00 pm
Registration due: one week prior to clinic date

High School Prep Camp($120.00): This camp is for the female golfer that is planning or already playing high school golf. There will be a strong focus on short game and effective practice at this camp. There will be some on-course time also.
July 15, 16 & 17
6:00-8:00 pm
Registration due by: July 1
2018 L.P.G.A.Contest($20.00): a version of the drive, chip and putt contest. Girls will have an opportunity to test their skills in driving, putting and chipping with other members their own age.
Ladies Putt it Go for it Approach it
Sunday August 11
3:00-5:00
Registration due by: July 31

Click HERE to register for Girls Golf Programs
---